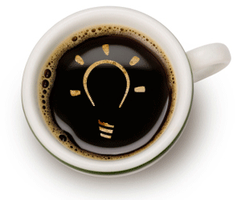 Are you a fan of the "Shark Tank" show? Think you have a neat cool idea for a business? Already have a business and need some advise? Do you have have business expertise and you are willing to help others?
Please join us at the Braintree Business Development Center as we provide an atmosphere and forum in which entrepreneurs can test out ideas in front of a group of helpful professionals representing an array of industries. These resource people will help refine the entrepreneur's idea and shape the business model in a way that saves the entrepreneur vital time and money in the normal trial and error learning process.
We encourage you to bring your ideas, concepts and products no matter what stage of the development process you are in, and as a group we can explore the idea and help you to better position it for the market place. Even if you have an existing business and need assistance to overcome some barrier to growth our group of seasoned entrepreneurs can provide help with removing your problems or barriers. Our goal is to develop more of your ideas into marketable products in an informal yet flexible environment. Our desire is to help grow the business community locally and organically through group interaction and collaboration and of course drink coffee…
We meet the fourth Thursday of the month so put it on your schedule for next month. No cost to attend.