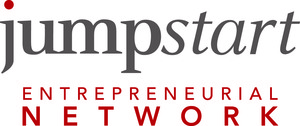 The JumpStart Entrepreneurial Network is a connected group of entrepreneurial support organizations delivering the resources tech-based entrepreneurs need most: capital, space, advice and connections.
Network organizations are committed to working together to accelerate the growth of young, high potential companies in the healthcare, cleantech, IT, and business and consumer products sectors. Once an entrepreneur has been introduced to the Network—either by applying for a fund or service or by becoming a client of a member resource provider representatives will assess whether she/he could benefit from working with a mentor, is ready to access other resources,
and/or should be introduced to someone that could help with a particular aspect of the company's growth (like developing a prototype, implementing a product trial, applying for SBIR funds, etc.